TsunaMorie Games #3: Morie Munchies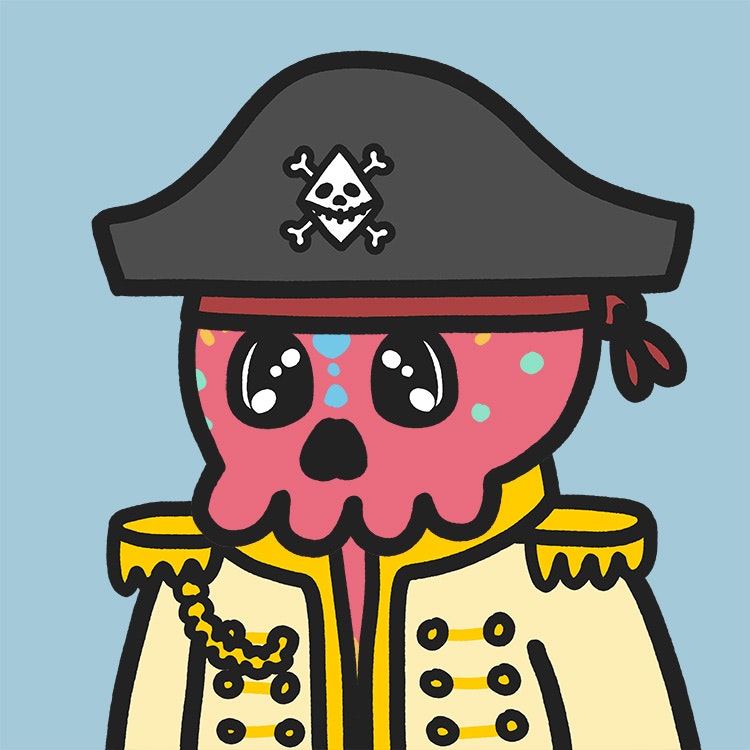 Ahoy Mories! Last we met, the Black Fleet was poised to help Captain Morie lead the expedition to Morie Island. While they prepared the ships to set sail, they assembled for one last feast before the arduous journey ahead. "We are about to proceed, onward to glory!" Captain Morie bellowed, beckoning the group closer. "But before we do, I must be honest with you. This will be a dangerous expedition. But I can assure it will be worth it!", the Captain said. Never one to shun theatrics, Captain Morie slowly pulled a bottle filled with a strange liquid from his coat.
With great excitement, Captain Morie continued, "This is the remains of the Samos Potion I found on Morie Island my first time there. I saved it for a special occasion, and now is the time. I will show you the power of the Samos Potion, and with it, any fears of the journey will be washed away." With that, he began to drink...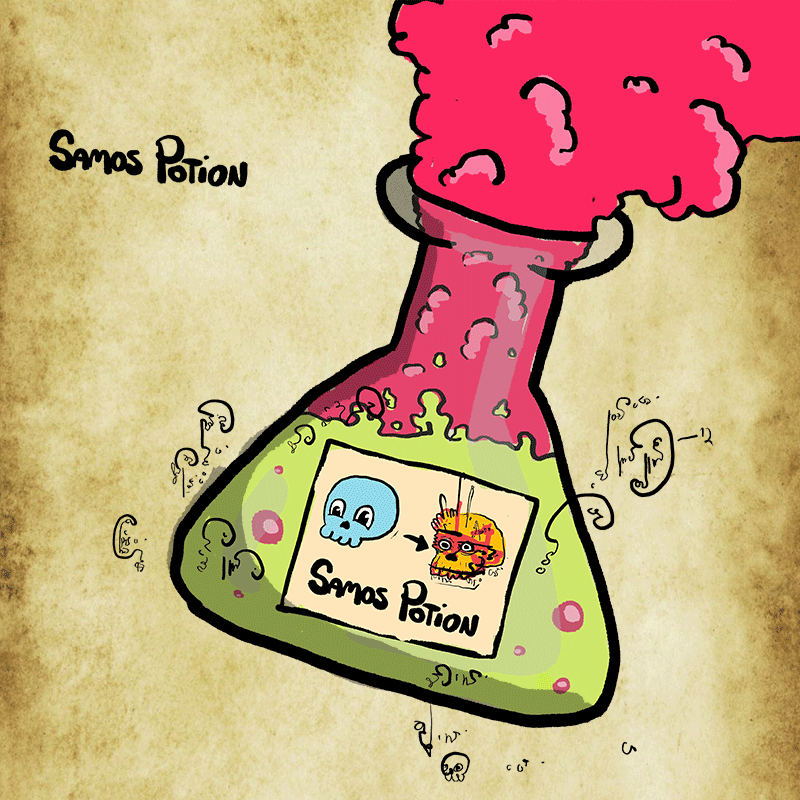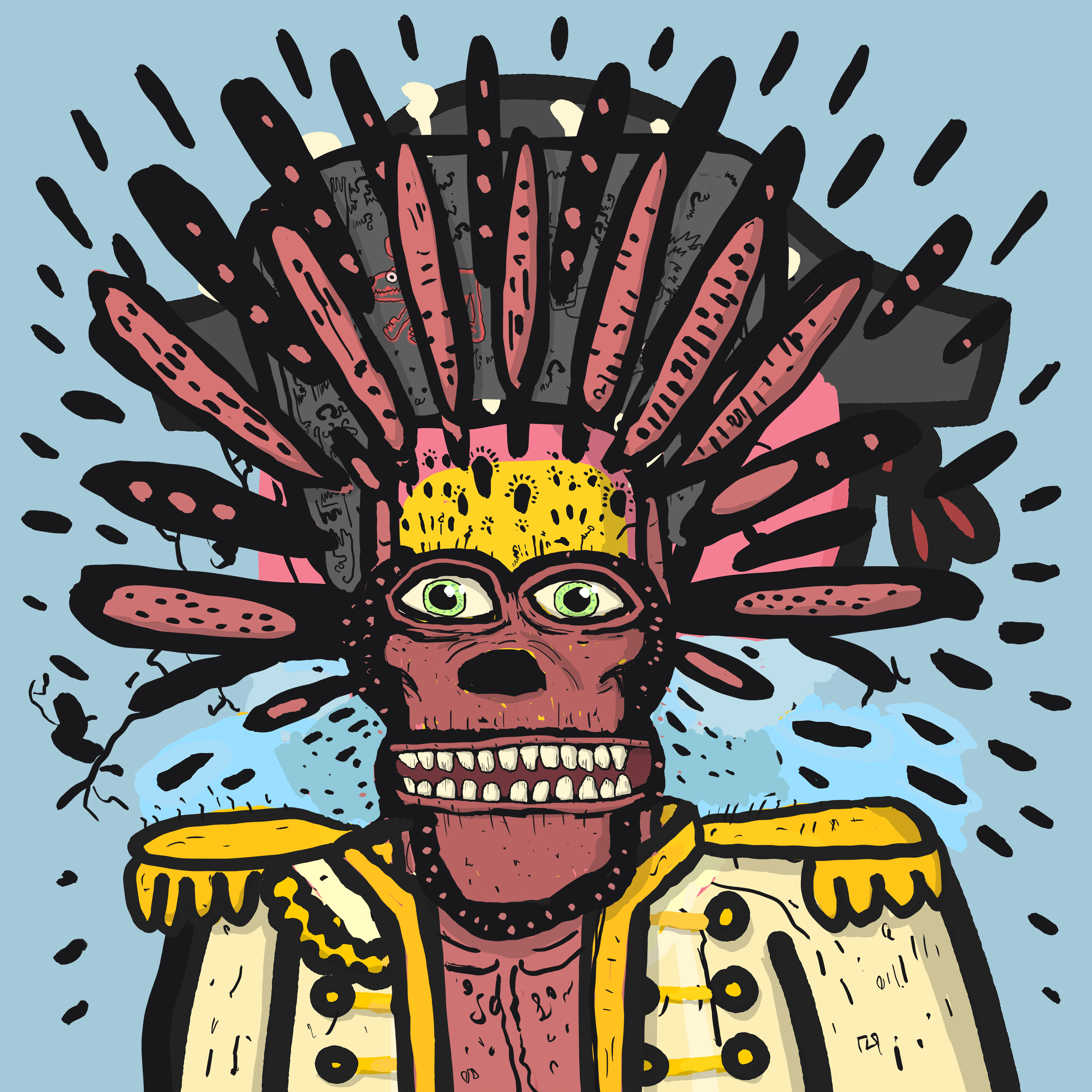 The onlooking Mories gasped! While Captain Morie...struggled. This is not what he had expected. Things began to get blurry...time slowed....fade to black.
When Captain Morie awoke, after how long he did not know, things were...different. Food, food was everywhere. Everything was food. No, everybody was food! Something had happened, clearly. Where there once was dozens of Mories was now spaghettis, pizza, fruits, all types of different foods you couldn't even imagine, and burgers, lots of burgers. The Captain did not understand, and he did not like this...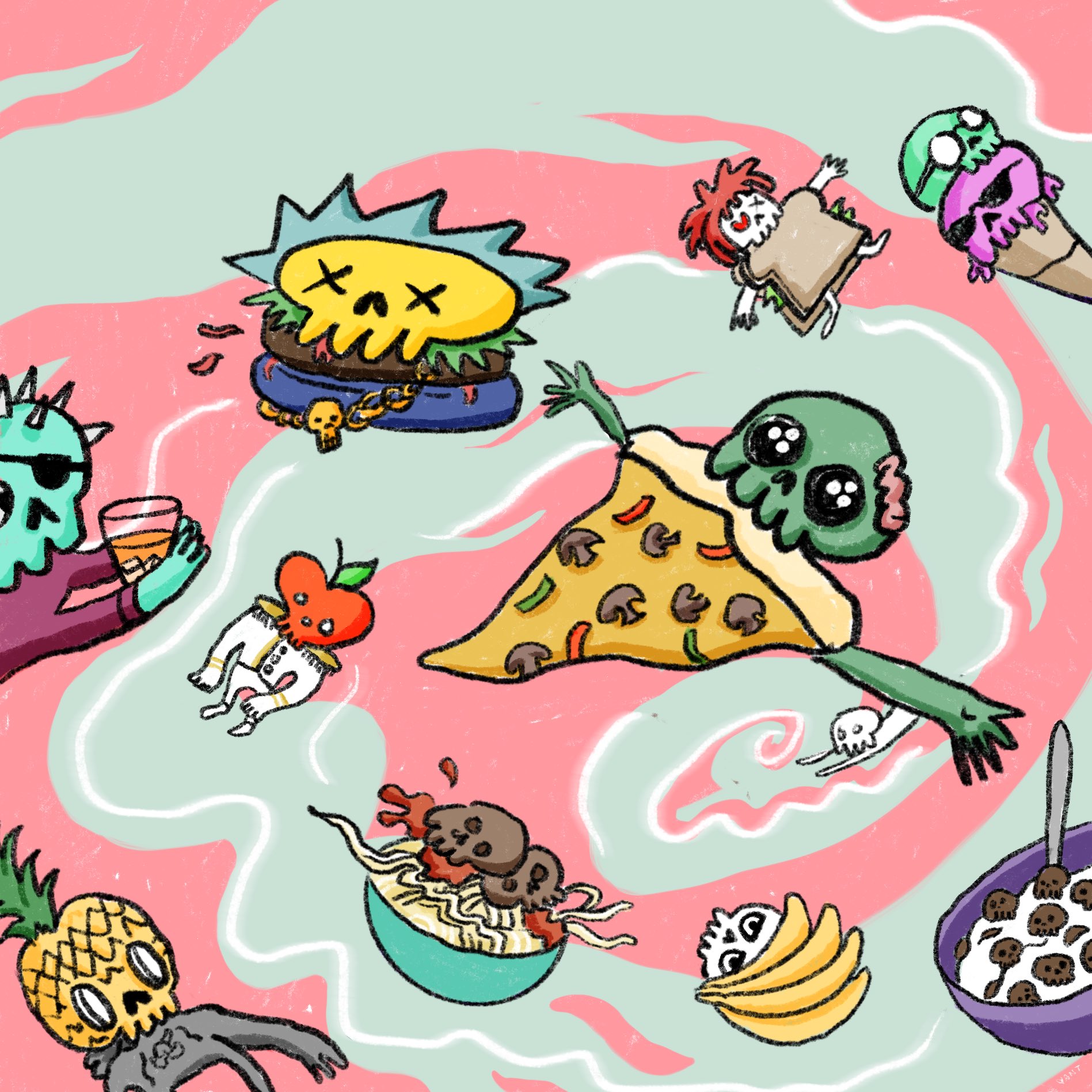 What mouthwatering morsel would your Morie morph into?
What food would your Morie turn into? What ingredients and flavors? What distinguishes it? What is the recipe? Create a Lore Post on hyy.pe answering some or all of thes questions via prose, poem, picture, or however else you'd like to express yourself! Be creative and feel free to create and answer your own Morie Munchie related mysteries; all food related submissions will be accepted. And most importantly, have fun!
How to enter?
Submissions will be done on http://hyy.pe, a great platform for lore building and story sharing. Go to the hyype CryptoMories collection and once you have signed in with your wallet (see security tips below) you will see the option to "Post". Choose the "Lore" option, and select your Morie from the listed NFTs. You will be taken to a prompt where you can enter text and attach images. Submission deadline August 3rd 11:59PM PST.
The best submissions will be selected by the team and entered into a bracket. Matchups will be voted on via twitter, with the winner advancing until there is only one left. Grand Prize is a Samos Potion, with many other Morie derivatives by FaMorie artists also be available to be won!
Wallet Sign-in Security Tips
When signing into http://hyy.pe with your wallet, the MetaMask popup should say "Signature Request". This is a safe action to take.
When signing in (on http://hyy.pe or elsewhere) there should never be a gas/fee requirement. If there is, that is a big red flag
If you have any questions about security or safety join the discord and tag @starvs with your question.