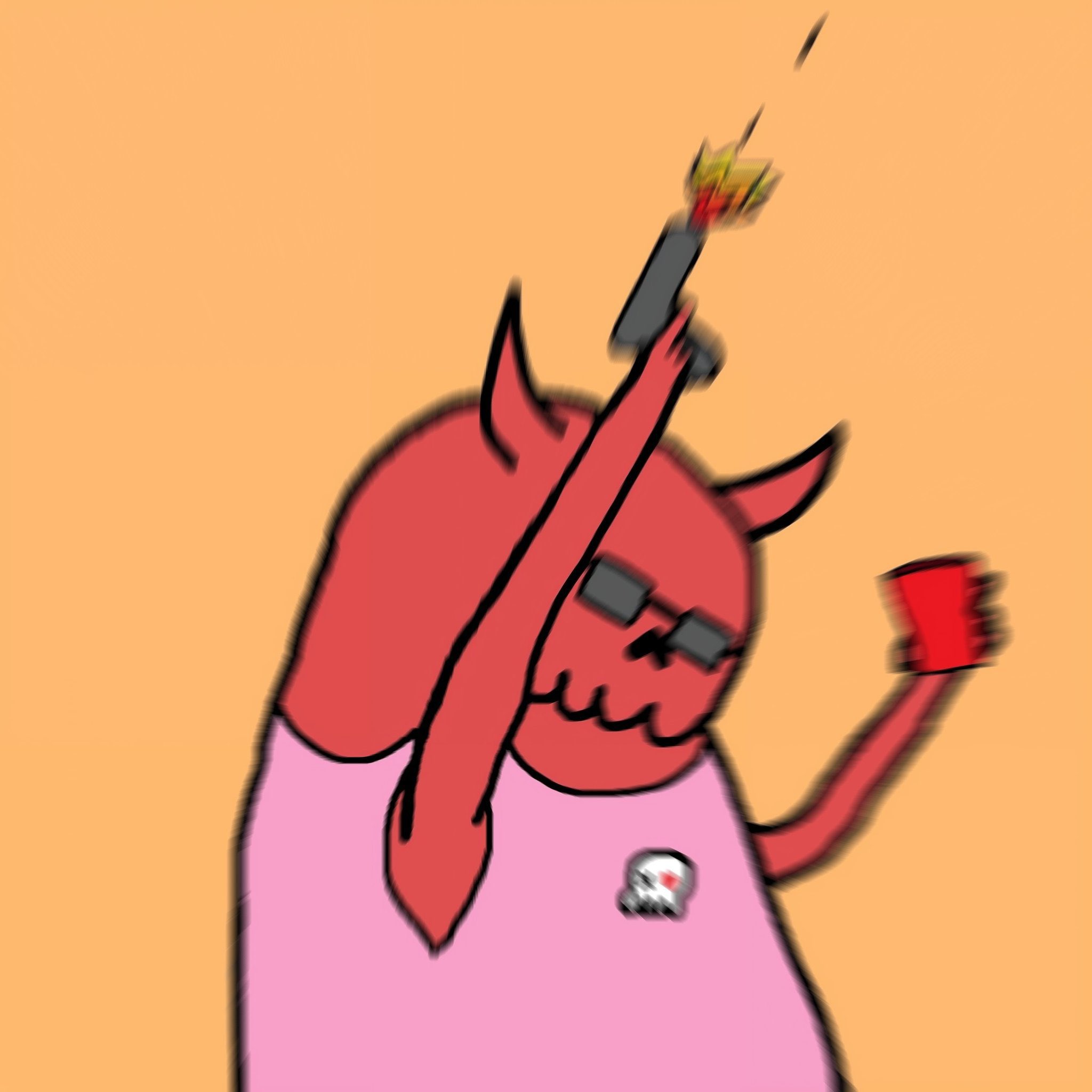 We are thrilled to announce Dude Dilligence as our sixth resident artist! You may know him mostly from his fantastic Morie Memes, recently lighting Twitter up with dozens of "LFG" Mories (example pictured left). But Dude is a multidisciplinary artist who has been creating audio and visual art for decades, most recently as SUBKOLOR.
Where are you from?
Born an raised on the west coast of the USA, moved to Nashville, Tennessee after highschool and have been living in Austin, TX for over ten years now.
Tell us a little bit about your art journey prior to NFTs?
Been an artist and musician my entire life.
Started recording music in my teens with my first appearance on an album w/ my band's first release back in 1998. I have recorded and appeared on many more since with a handful of other great bands from California, to Nashville, to Austin.
I come from a family of talented artists; my brother is an illustrator and musician, my other siblings are involved in the fine arts as well.
In addition to photography, I started using digital visual art expressively about 20 years ago when I got an old copy of Photoshop and started learning basics of layers and masking
Today I'm using many digital imaging tools for my work.
Integrating photography, video, assets created by AI (Midjourney), and good ole hand-drawn by mouse or tablet.
Most of my work these days involves a combination of those tools for the final product.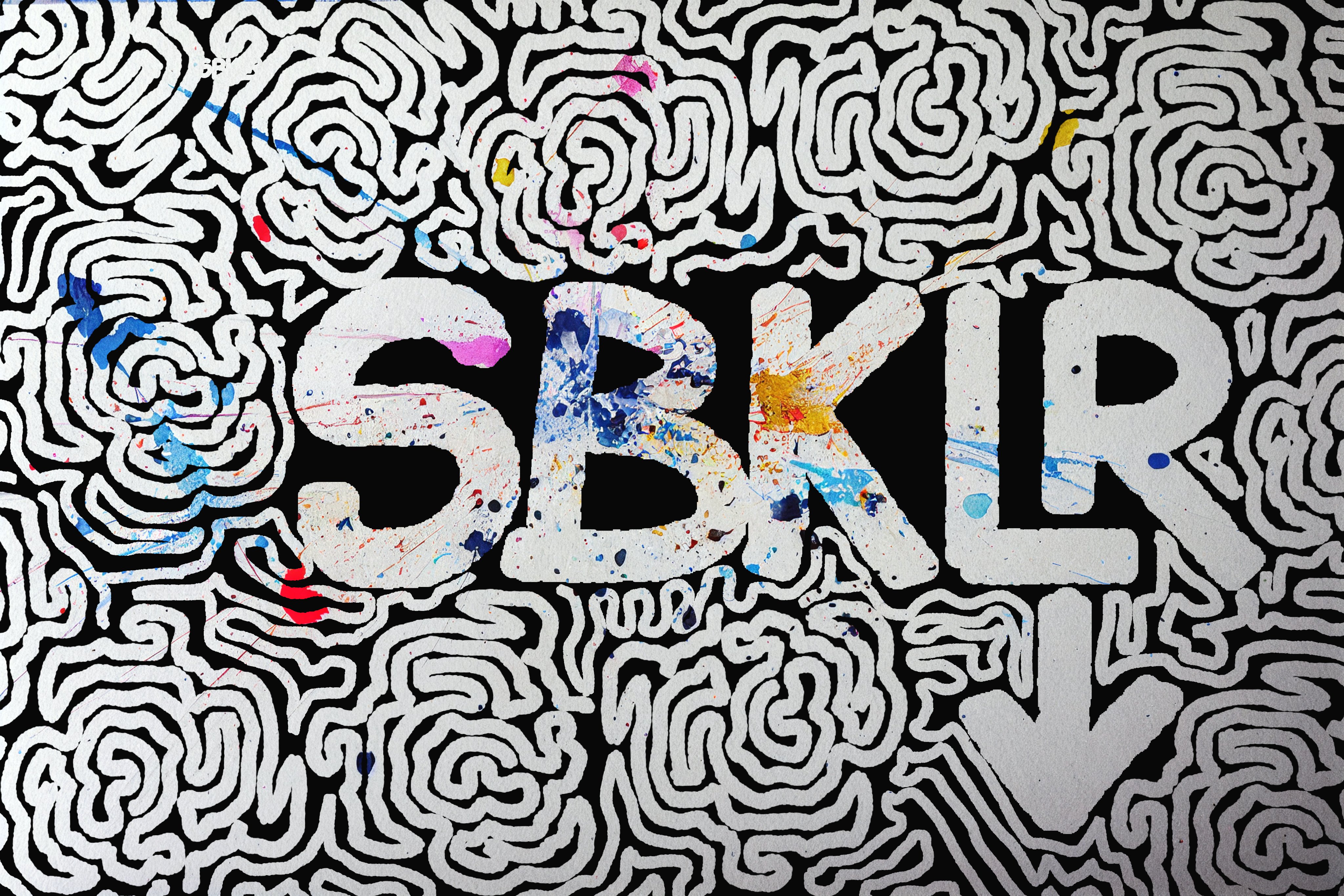 How did you discover NFTs?
Just keeping my ear to the ground on innovations within cryptographic technology.
Been into Bitcoin since 2016 but didn't really pay attention to what the Ethereum project's vision was.
Then In 2020 I started learning about the idea of tokenized assets and saw how some people were starting to use NFTs as collectibles for followers to enjoy, like trading cards, just for fun and for distributing out to communities.
Naturally followed that into the fervor that was Summer of 2021
The release of Artblocks, Fidenza, and Ringers was mindblowing to me.
Reading long posts made by @Punk6529 NFT-pilled me hard.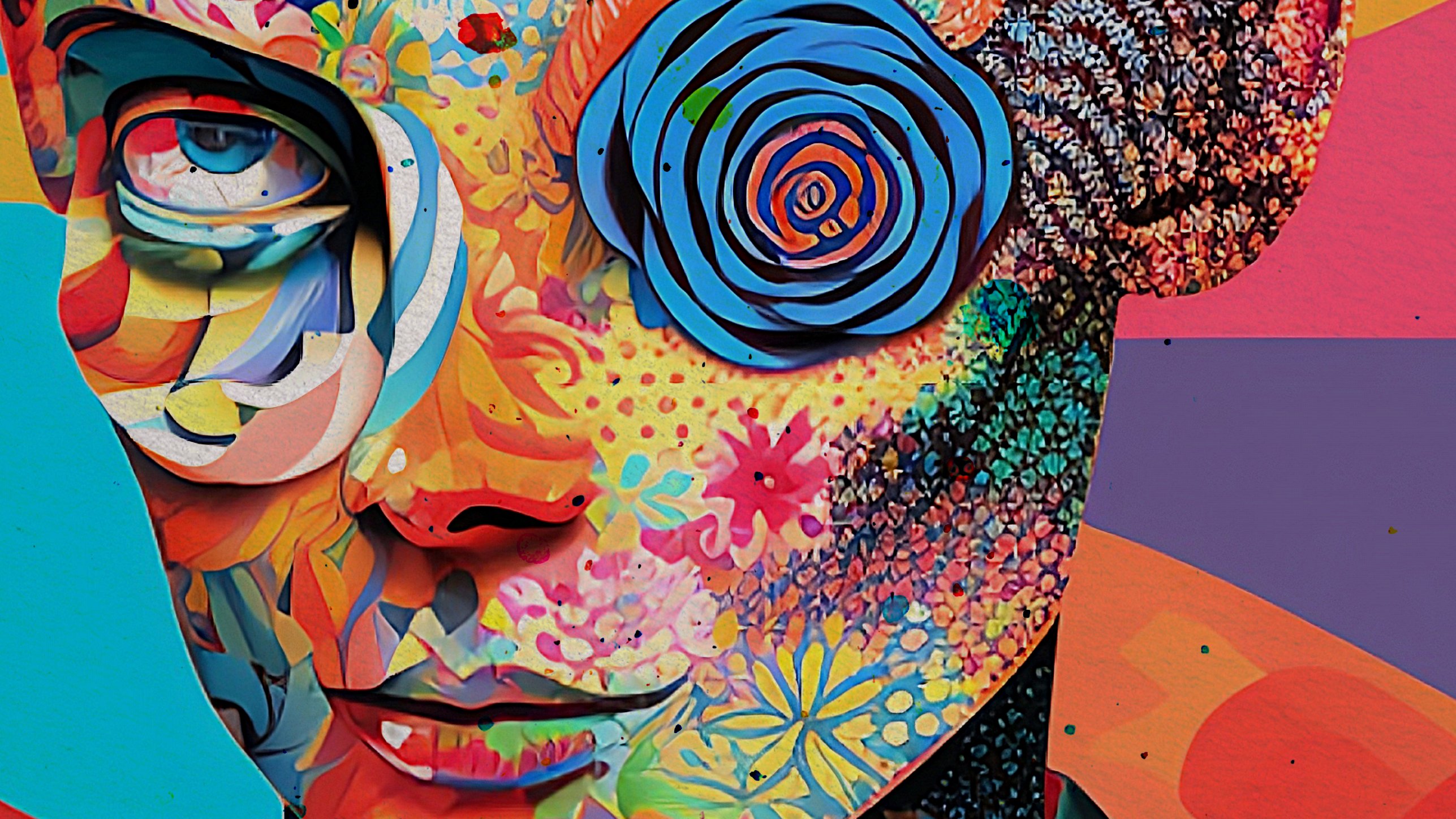 Do you remember the first NFT you purchased?
Sure do!
In August of 2021; A BAYC derivative collection called "Bored Bananas", part of a metaverse of sorts under the Isle of NaN project
Bananas with the same traits as BAYC apes that I thought would be fun to collect for that first experience.
The NFT market has not been "bullish" lately, what keeps you sticking around?
As a collector of physical art, I'm incredibly excited to meet artists and see artists I had already been following transition to selling their works as digital collectibles via NFT.
I find that connecting with other creatives this way to be much more engaging and a satisfying way to support other artists.
My conviction in NFTs is rarely based on a thesis of "I should buy this asset so I can sell it later to someone else for profit"
I don't want to trick someone into buying an overpriced social media profile picture.
I'm not here to be a shareholder of a "web3" startup.
I'm not here to be an activist investor to steer a project in the direction I wish it would go.
In fact the reason I started collecting is for the ability to utilize the assets that allow for capitalizing on intellectual property as well as entrance into communities of like-minded folks trying to build out a space for themselves like I am; networking.
I believe that there is more power in being the change you want to see wherever one may find themselves.
I want to see the projects I hold continue to exist, and my thesis is that the best way I can help them do that is to meme them into the fabric of internet culture so that they may never die.
You recently launched SUBKOLOR, is it an NFT project, a production studio, a brand? How would you describe it and what is your aspiration for it?
SUBKOLOR was created to cover a multitude of creative goals I have as an artist.
Working solo, it can be hard to gain a recognizable brand or name just using one's given name.
SUBKOLOR is a relaunch of my career as an artist, leaving behind my previous moniker of the past 20 years.
The main goal is a central entity where I can release any creative piece of work that my heart desires under a memorable, unique name that also communicates the vibe of my work: colorful, vibrant, bold, and subversive in nature.
I have no desire to formally release art under my twitter acct name, which is a dad-joke of a name.
It's a pun on "doing due diligence" which when said fast enough sounds like "Dude Diligence" and I've always been "that chill dude" to my friends and family.
Since October 2022, SUBKOLOR is the name under which I have been releasing digital art, fortified as NFTs - the sales of which have helped fund the ability to gain creative momentum to meet release goals in "web2" and "web3" formats:
>Full length albums of music, digital distribution on all major streaming formats and available to own on major platforms
>Animations
>Music videos
>Photography
>Zines
>Comic Books
Future goals are to collaborate with other artists and musicians. Such as a producer for their own works, or as a platform to help others release their work within the SUBKOLOR universe.
A few examples could be writing and recording music that would be the musical score for a film that someone else is shooting; Creating artwork to be featured in another artist's animation or graphic novel; as a producer on an album for a band or songwriter; or as simple as minting someone else's artwork on the SUBKOLOR NFT contracts as a featured artist "SUBKOLOR Presents".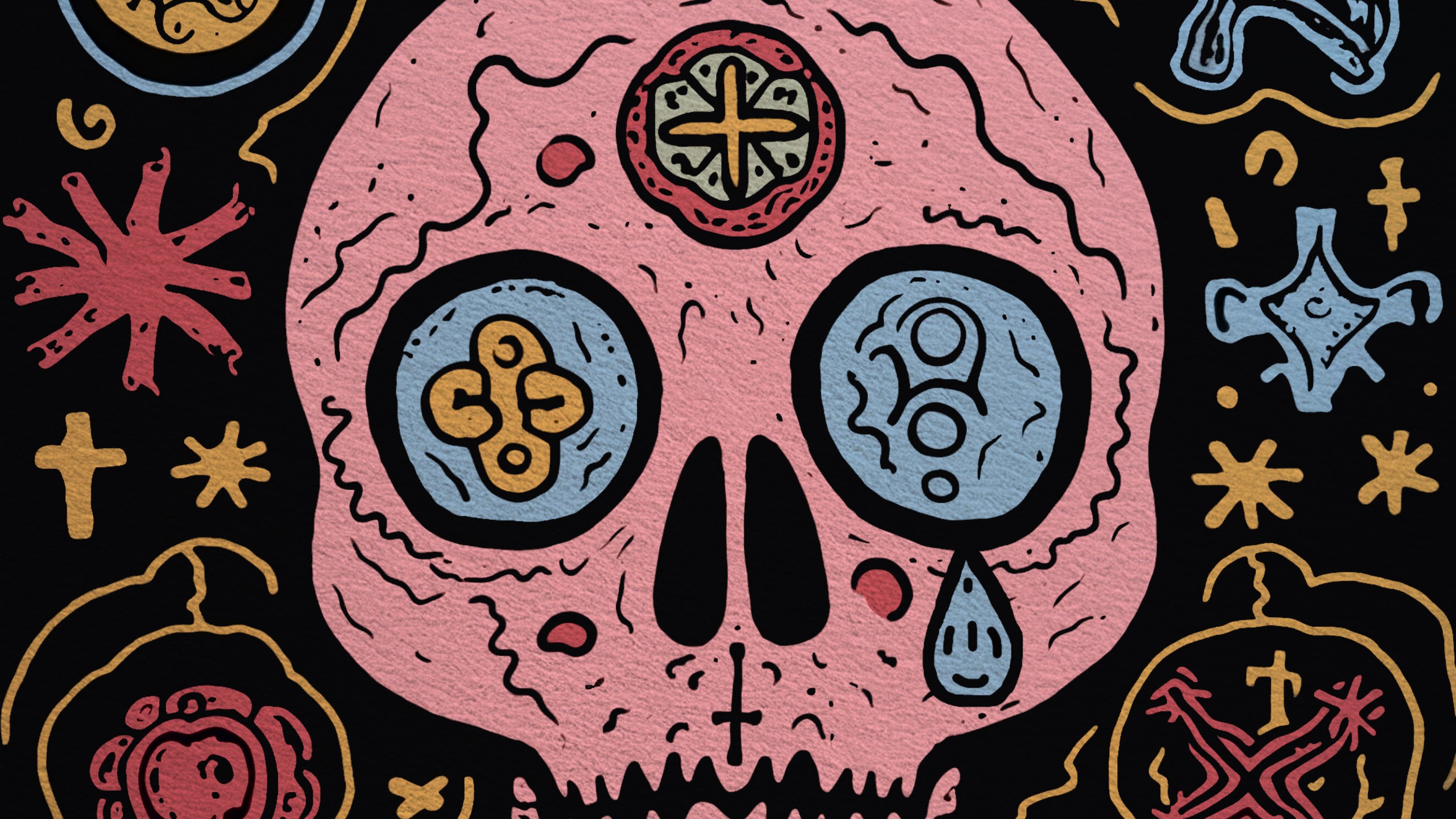 You've started to create Morie versions of famous Pepe memes, where did that idea come from?
The beauty of Matt Furie's Pepe is how universal his character is in portraying the range of human emotions.
Pepe's long life on the internet as reaction memes is well documented and is deeply, deeply steeped in internet culture.
I'm bullish on IP that translates well to memes, as memes really control internet narrative.
In spite of how Pepe had been used in the past by malicious groups posting messages of bigotry, hate, and racism, it's clear to me how his visage is able to take on traits of almost any pop culture icon.
I believe the intellectual property of CryptoMories are perfect to translate into the Pepe meme format.
Specifically my Devil Morie profile picture, which I have been flooding the twitter timeline with for several months now.
I'm bullish on IP that translates well to memes, as memes really control internet narrative.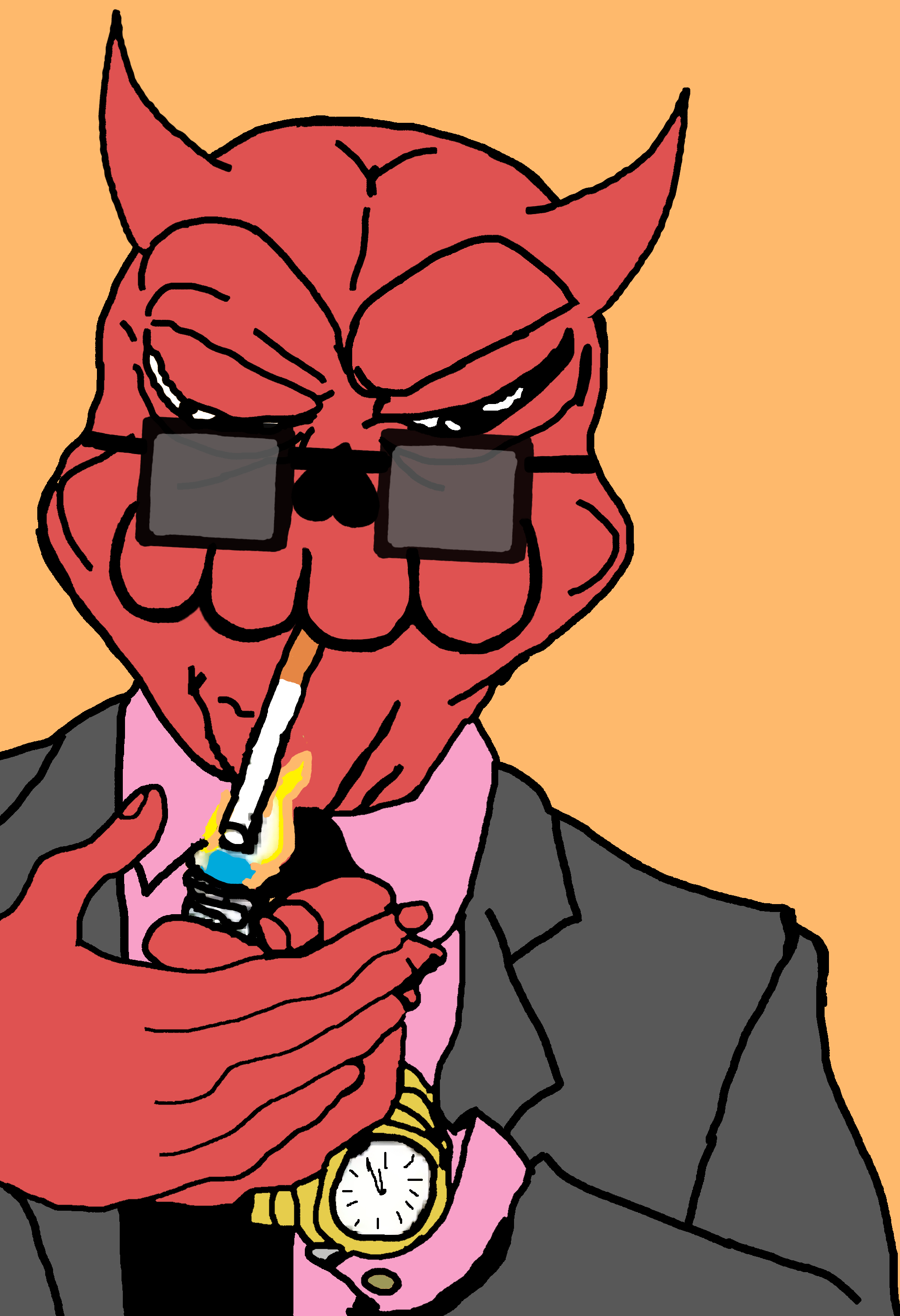 How did you discover CryptoMories?
In October of 2021 I was collecting skull themed NFT artwork as well as learning about PFP collections and trying to figure out just what the point of it all was.
I had fallen in love with the clean style of PFP like Cool Cats and FangGang and the Mories were firmly in that category.
Back then you would often hear people declare a preference for "thick, bold line PFPs" and the Mories were perfect: skulls, clean, simple, recognizable IP.
Scouring Twitter for more "alpha", an acct that had recently minted a lot of mories was showing off their collection and I was hooked. Exactly what I was looking for.
Bought my first morie probably a day or two after minting. The discord was still just a channel on Iwwon's Samos server at the time.
What is your favorite Morie trait?
There isn't a single trait, but like a lot of my fellow longtime community members, I am quite attached to "clean" mories.
Basically since Mories can have different amounts of traits, the 5 and 6 trait mories come out the cleanest and most eye-popping.
My PFP is a 5 trait Devil and is only one of 123 mories that exist with only 5 traits; 1.23% of the collection!
Would you say you have a "forever Morie"?
My PFP is one I am incredibly attached to.
I basically LARP online as my PFP so it's very ingrained in my online personality.
There's always a price, tbh, but I don't see a reason to ever let this one go easily.
Part of my connection to it is that it's very similar to the profile picture I was using as my main before I started collecting Mories: a pixelated skeleton with devil horns that I had drawn for myself in the Summer of 2021.